We hope to see you again in one of our other restaurants.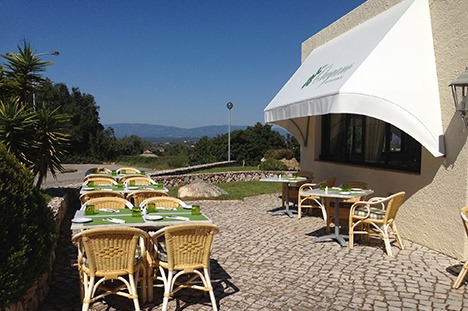 Oregano
---
Located alongside Restaurante Bon Bon, Oregano offers tasty and originally created Italian and Portuguese dishes to its customers. The large terrace provides a stunning view of the Serra de Monchique.
Open for lunch and dinner.
(Closed on Wednesday)
Bon Bon
---
Restaurante Bon Bon offers fine dining in a calm and relaxing environment with a magnificent panoramic view from the terrace.
Awarded with a Michelin star 3 years in a row.
Open for dinner.
(Closed on Tuesday and Wednesday)
Open for lunch on Saturday, Sunday and Monday.